Book Your Deep Sea or Tarpon Charter Today!
The waters off of Boca Grande & the surrounding areas are scattered with offshore wrecks, reefs, ledges & hard bottom that are home to dozens of species of fish. Snapper, grouper, mackerel, amberjack, tuna, kingfish & cobia are some of the common species caught on these Englewood fishing charters. Numbers of fish caught regularly top 100 on our Englewood deep sea fishing charters, providing non-stop fun for all. Come join us for your next fishing adventure!
American Red Snapper (ARS) can be caught year round for sport but have a very limited harvest season. They are found in deep water, normally 50+ miles from shore, and provide a great fight. They are some of the best eating fish and are caught in excess of 10 pounds on a regular basis on our Palm Island fishing charters. Red Snapper are the target species on these charters but are not the only species caught. Other snapper, grouper, tuna, amberjack and various other species can be caught as well.
Boca Grande is know as the tarpon capital of the world! Every year thousands of tarpon make their annual migration up the coast of Florida as the waters warm in the Gulf of Mexico. They stop in Boca Grande Pass for 3 months for their annual spawn. This creates a very unique and plentiful tarpon fishery on our Boca Grande tarpon fishing charters. Tarpon can be seen daily rolling in the pass in pods that number in the thousands. These tarpon can be targeted in the evening with great confidence.
Englewood & Boca Grande Deep Sea Charters
Welcome to the home of FH Offshore Charters - Capt Kaelin Olayer & Capt David Hutcherson are ready to take you on your deep sea fishing adventure. We run Boca Grande fishing charters, Palm Island fishing charters, Placida fishing charters, Punta Gorda fishing charters & Englewood fishing charters. Together we will search the offshore ledges, wrecks, reefs & hard bottom to find your trophy catch. Our targeted species include snapper, grouper, blacken tuna, permit, amberjack, cobia & various other species. Both Capt Kaelin & Capt David have many years of experience fishing reefs, wrecks & ledges off of Boca Grande & Englewood. We aim to provide anglers of all levels the professional fishing experience that you, our partners, have come to expect. Our focus is to have FUN while catching unforgettable fish in one of the most beautiful places in the world!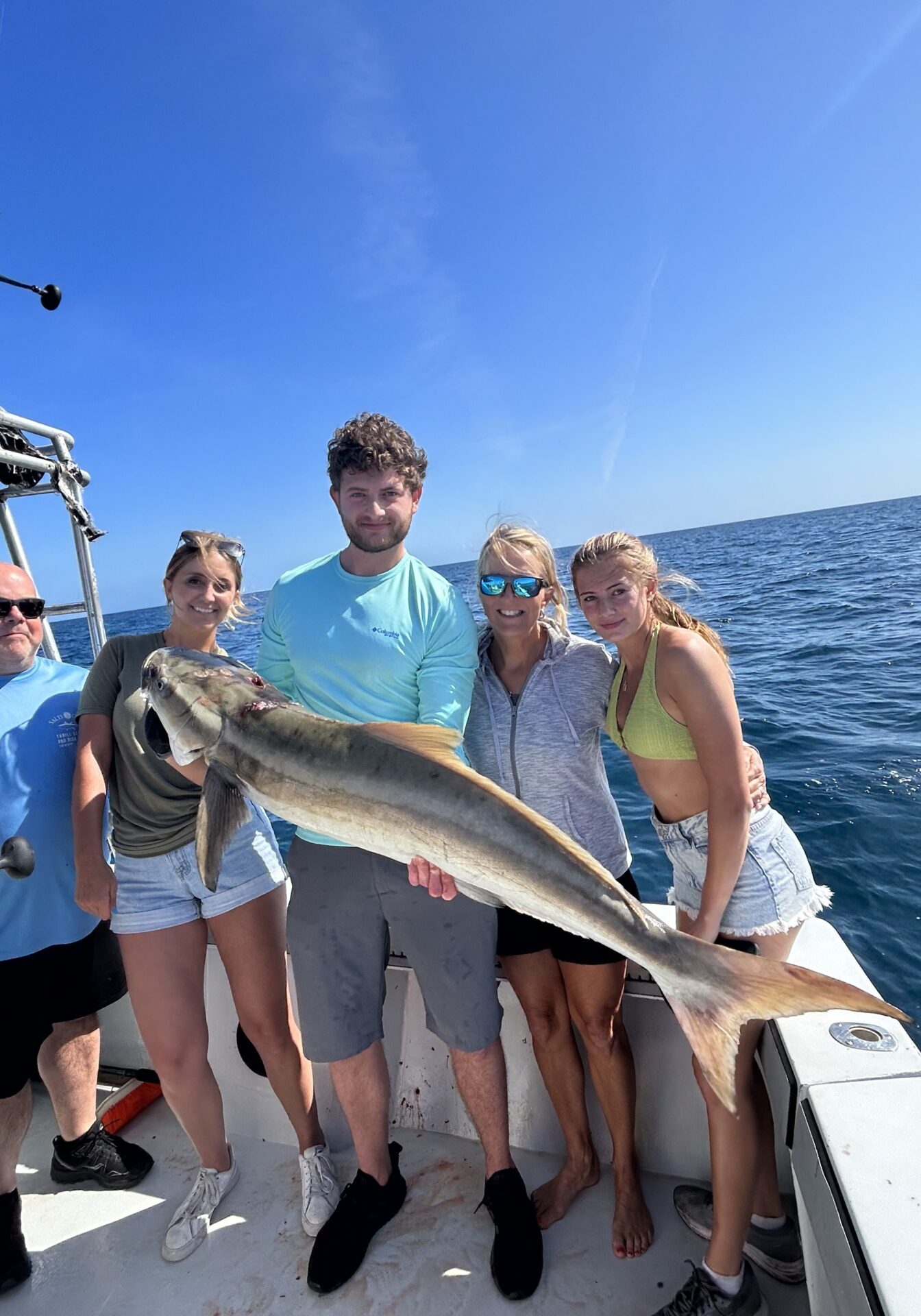 Book Your Deep Sea Or Tarpon Charter Today!
Give us a call today to book your offshore fishing trip of a lifetime on the "Flyin' Hawaiian"!