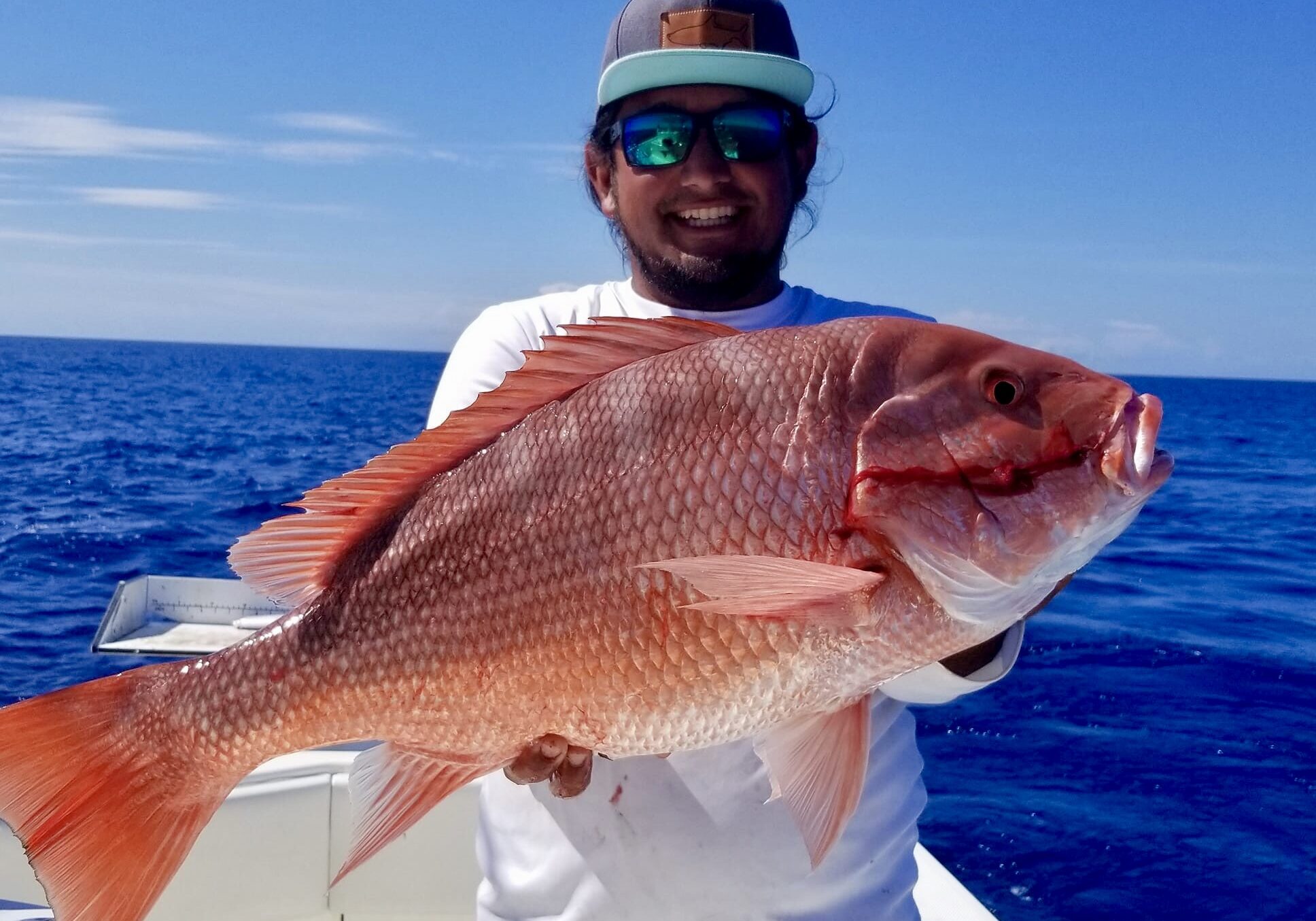 American Red Snapper is on every angler's to do list this month. Here are the dates for the 2019 red snapper season. Recreational anglers will be able to catch their bag limit from June 11th through July 12th. Federally permitted charter boats will be able to fish for their bag limit from June 1st through Aug 1st season this year.
Let's start with the habitat & techniques for catching red snapper. The best place to target them is on live bottom, ledges & good structure areas. We normally start in at least 110 feet and work our way to 160 feet. Our tackle of choice is 30-50 lb conventional gear with a variety of weights & hook sizes. When fishing a ledge or wreck the best chioce is to anchor up and chum. Red snapper are very curious and will rise to the chum almost to the back of the boat.  You can use pinfish, cigar minnows, sardines, squid or fresh cut bait. For more excitement you can use a 20lb spinning gear when the fish are up in the water column. Always be sure to use a venting tool on the fish to release the air out of the bladder when you catch undersize red snapper.
We have our Federal Reef and Pelagic Permits and will be offer deep sea and Red Snapper charters. Call us to book your charter today as the dates are filling up fast. Remember to always follow state and federal regulations. Our focus is to have FUN while catching unforgettable fish in one of the most beautiful places in the world!
Book your Red Snapper charter today!